Kull ENT & Allergy Specialists
Aug 23, 2020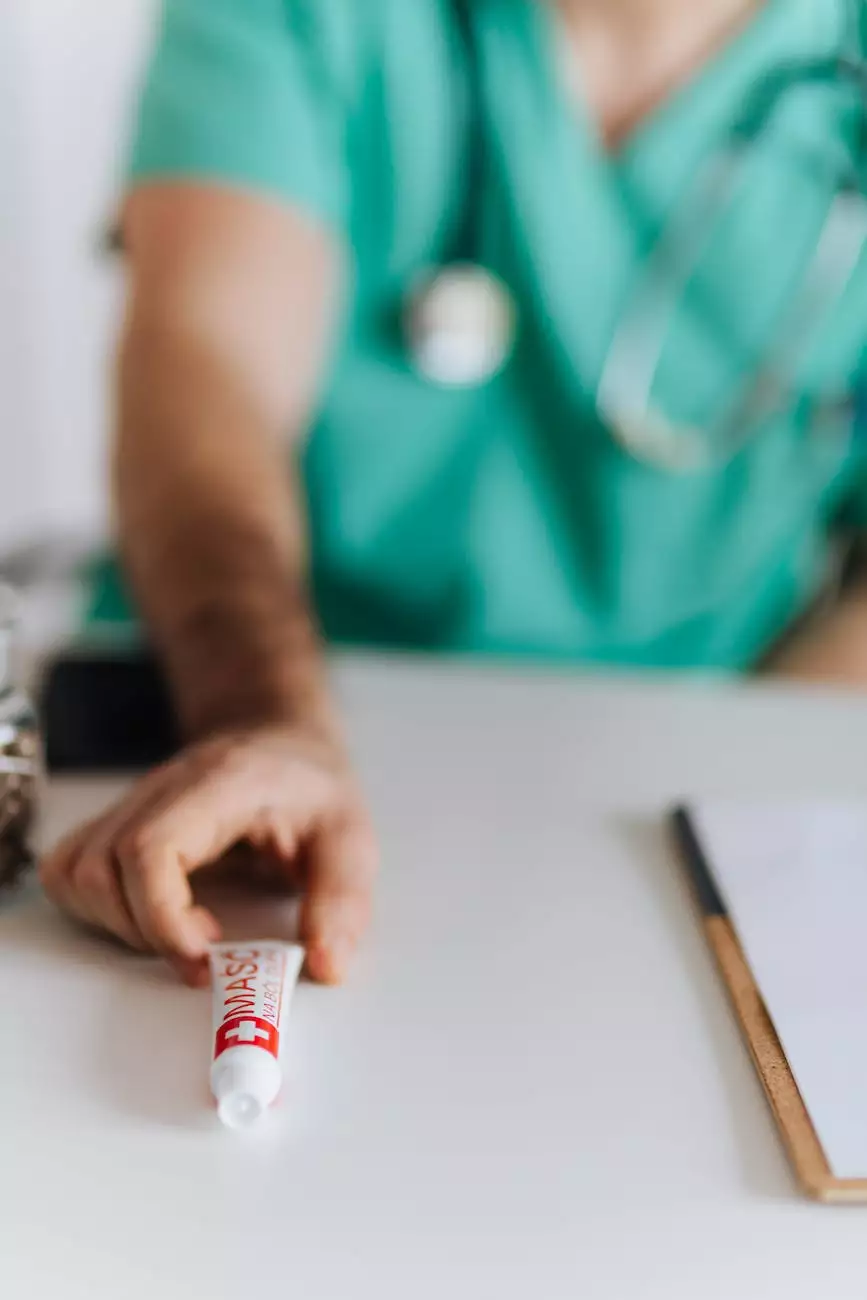 About Kull ENT & Allergy Specialists
Kull ENT & Allergy Specialists is a leading clinic specializing in providing comprehensive treatment for ear, nose, and throat conditions, as well as allergies. With a team of highly skilled and experienced medical professionals, we are dedicated to delivering exceptional care and personalized treatment plans to our patients.
Why Choose Kull ENT & Allergy Specialists?
When it comes to your ENT and allergy needs, choosing the right specialists is crucial for your well-being. Here are the key reasons why you should choose Kull ENT & Allergy Specialists:
1. Expertise and Experience
Our team consists of board-certified ENT specialists and allergists who have undergone extensive training and possess years of experience in their respective fields. We stay up-to-date with the latest advancements in medical technology and treatment options to provide you with the best care possible.
2. Comprehensive Care
At Kull ENT & Allergy Specialists, we offer a wide range of services to address various ENT and allergy conditions. From diagnosis to treatment and aftercare, our team is equipped to handle all your needs, ensuring comprehensive care and optimal results.
3. Personalized Treatment Plans
We understand that each patient is unique and requires an individualized approach to their treatment. Our specialists take the time to listen to your concerns, conduct thorough evaluations, and develop personalized treatment plans tailored to your specific condition and lifestyle.
4. State-of-the-Art Facilities
We believe in providing our patients with the highest standard of care in a comfortable and modern environment. Our clinic is equipped with state-of-the-art facilities, advanced diagnostic tools, and cutting-edge technology to accurately diagnose and treat a wide range of ENT and allergy issues.
5. Compassionate and Caring Team
At Kull ENT & Allergy Specialists, we prioritize patient comfort and satisfaction. Our friendly and compassionate team is dedicated to providing you with a positive and stress-free experience during your visits. We strive to create a warm and welcoming environment where you feel valued and cared for.
Our Services
Our clinic offers a comprehensive range of ENT and allergy services, including but not limited to:
1. Diagnostic Evaluations
Our specialists utilize advanced diagnostic techniques to accurately assess and diagnose various ear, nose, and throat conditions. These evaluations may include thorough medical history assessments, physical examinations, imaging scans, and laboratory tests.
2. Allergy Testing and Treatment
We specialize in the diagnosis and management of allergies. Our experts conduct comprehensive allergy testing to identify the specific allergens triggering your symptoms. Based on the results, we develop personalized treatment plans that may include medication, immunotherapy, and lifestyle modifications.
3. Ear, Nose, and Throat Treatments
From common conditions such as ear infections, sinusitis, and tonsillitis to more complex issues like hearing loss and sleep apnea, our specialists are skilled in providing a wide range of ear, nose, and throat treatments. We strive to achieve optimal results while promoting your overall well-being.
4. Minimally Invasive Surgical Procedures
In some cases, surgery may be the most effective treatment option. At Kull ENT & Allergy Specialists, our surgeons are well-versed in minimally invasive techniques that help reduce surgical risks, minimize scarring, and ensure faster recovery times.
5. Hearing and Balance Evaluations
We offer comprehensive hearing and balance evaluations using advanced audiological techniques. Our specialists assess your hearing and balance function, identify any issues, and recommend appropriate treatment options, such as hearing aids or vestibular rehabilitation therapy.
Contact Us
If you are seeking exceptional ENT and allergy care, look no further than Kull ENT & Allergy Specialists. Contact us today to schedule your appointment and take the first step toward finding relief and improving your quality of life.
Address: 123 Main Street, City, State, ZIP
Phone: 123-456-7890
Email: [email protected]