Food Truck POS System - Streamlining Your Food Truck Business Operations
Apr 27, 2020
Mobile App Developers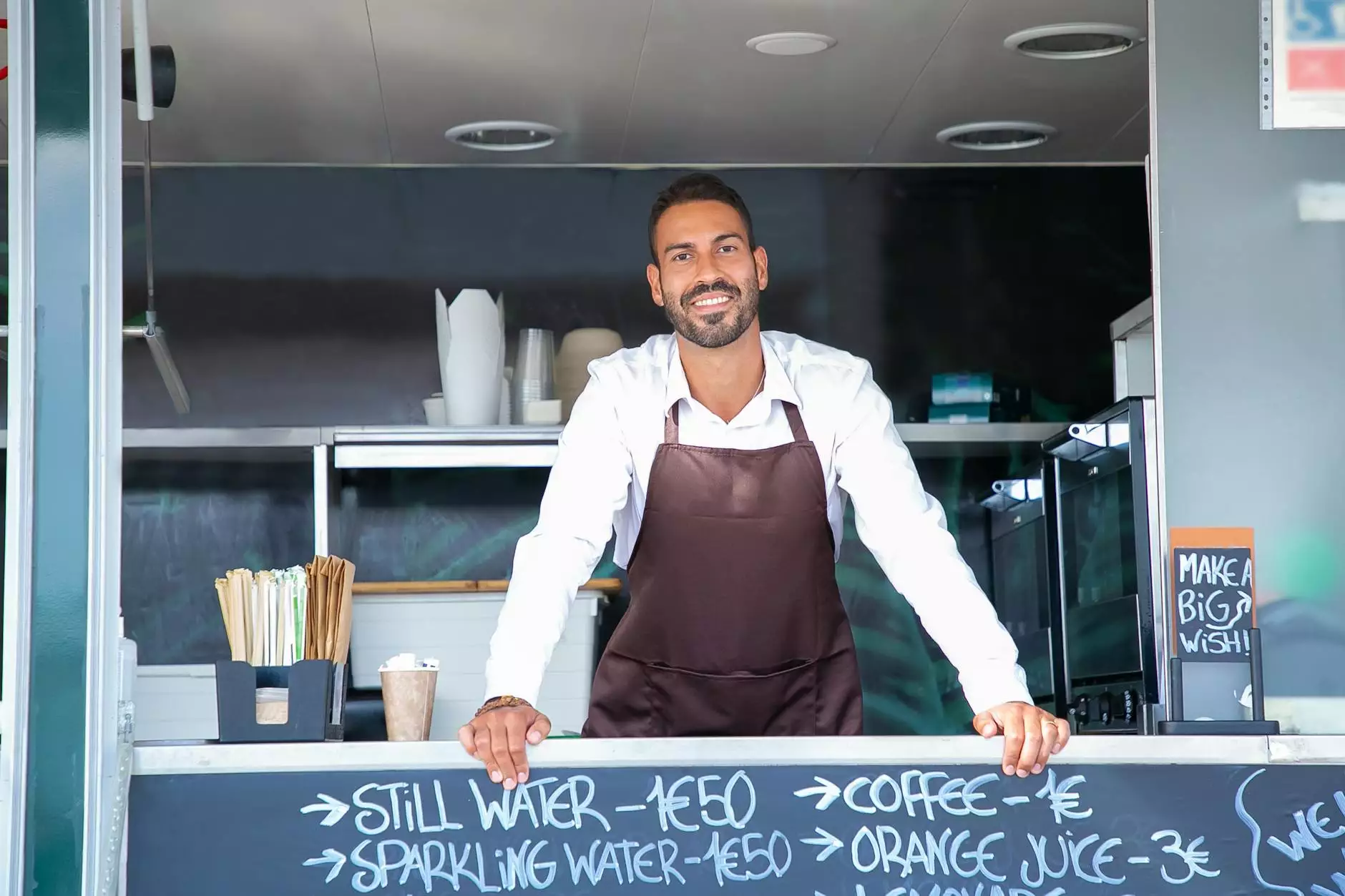 Introduction
Welcome to Ricka Web Services, a premier provider of innovative solutions for businesses in the food industry. Our expertise lies in developing cutting-edge point-of-sale systems that are specifically designed for food trucks. With our Food Truck POS System, we aim to revolutionize the way food truck businesses operate, making it more efficient, seamless, and highly profitable.
The Importance of a Reliable Food Truck POS System
A food truck business has unique challenges. From limited space to constantly changing locations, managing inventory, processing transactions, and tracking sales can become overwhelming. This is where our Food Truck POS System comes in. It's not just a cash register – it is a powerful tool that can transform your business operations and help you achieve new levels of success.
Key Features and Benefits
1. Mobile and Flexible
Our Food Truck POS System is specifically built to cater to the mobility demands of food trucks. With a lightweight and portable setup, you can take your point-of-sale system anywhere – from street corners to festivals. The system is designed to handle any situation, allowing you to serve customers efficiently without compromising on sales or customer experience.
2. Real-Time Inventory Management
Maintaining accurate inventory levels is crucial for any food business. Our POS system provides real-time inventory tracking, helping you keep track of popular items and ensuring that you never run out of ingredients. With automated alerts for low stock, you can minimize the risk of disappointing customers and maximize your revenue potential.
3. Seamless Integration and Customization
Our Food Truck POS System seamlessly integrates with your existing hardware and software solutions. Whether you need to add additional payment processing options or connect to accounting software, our system is flexible enough to accommodate your specific requirements. We understand that every food truck business is unique, and our team of experts will work closely with you to customize the system to match your exact needs.
4. Streamlined Order Management
With our Food Truck POS System, taking and managing orders becomes a breeze. Our user-friendly interface allows you to easily input orders, process payments, and print receipts, all in a matter of seconds. Enhance your customer service by reducing waiting times and ensuring accurate orders every time.
5. Comprehensive Reporting and Analytics
Understanding your business performance is crucial for making informed decisions. Our POS system provides comprehensive reporting and analytics tools that bring valuable insights into your food truck operations. Track sales, monitor popular items, identify peak hours, and optimize your menu based on customer preferences. With actionable data at your fingertips, you can make data-driven decisions to drive your business growth.
6. Enhanced Security
Protecting sensitive customer information and ensuring secure payment transactions are top priorities for any food truck business. Our Food Truck POS System offers advanced security features, including EMV chip card processing and encrypted transactions, to safeguard your customers' data and your business reputation.
Contact Us Today!
Ready to elevate your food truck business to new heights? Contact Ricka Web Services today to learn more about our Food Truck POS System and how it can transform your operations. Our expert team is dedicated to providing exceptional service and support, ensuring a smooth transition and ongoing success for your food truck business.