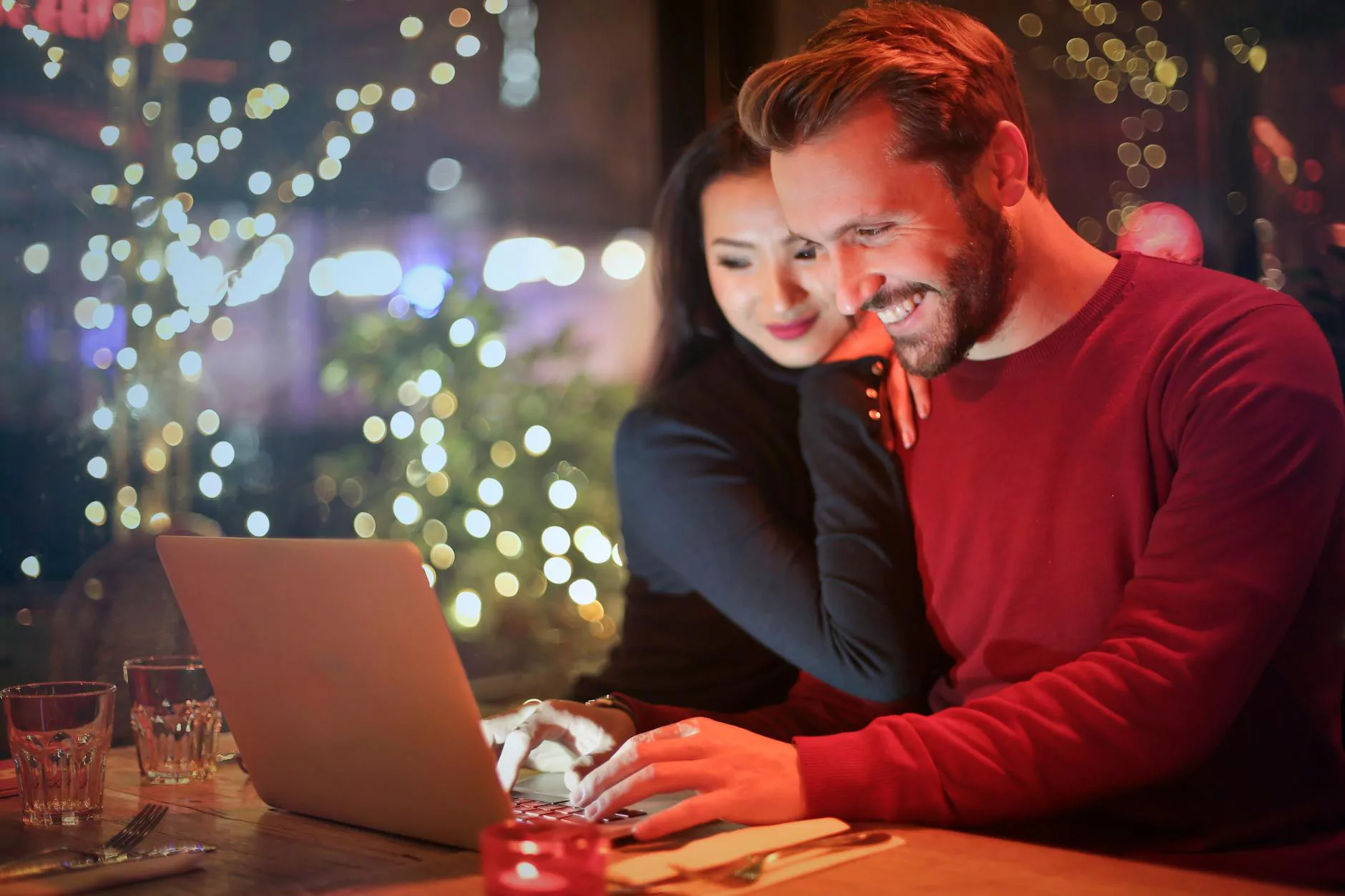 An All-In-One Solution for Night Clubs
If you're in the nightlife industry, you know how vital it is to have a strong online presence. At Ricka Web Services, we offer top-notch website development services tailored specifically for night clubs. Our comprehensive online marketing strategies and point of sale solutions will enhance your business and help you stand out from the competition.
Your Reliable Online Marketing Partner
With years of experience in the business and consumer services industry, our team at Ricka Web Services understands the unique challenges and opportunities night clubs face in the digital landscape. We combine our expertise in website development, search engine optimization (SEO), and online marketing to create a customized solution that suits your club's needs perfectly.
Website Development for Night Clubs
A visually stunning and user-friendly website is crucial for any night club. We excel in website development, ensuring that your online presence reflects the essence of your establishment and captures the attention of potential customers. Our team will collaborate closely with you to create a website that showcases your club's atmosphere, services, events, and more.
Through engaging design, intuitive navigation, and seamless functionality, your website will become an effective tool for delivering a captivating digital experience to your target audience. Our websites are optimized to be responsive across all devices, allowing customers to access your club's information anytime, anywhere.
Optimizing Your Online Visibility through SEO
The importance of SEO for night clubs cannot be overstated. When people search for the best night clubs in town, you want your website to appear at the top of the search results. Our SEO experts at Ricka Web Services will work tirelessly to optimize your website's visibility, ensuring that you outrank your competitors and attract more traffic to your online platform.
Through comprehensive keyword research, on-page optimization, and strategic link building, we will enhance your website's search engine rankings, making it easier for potential customers to find you. Our SEO strategies align with the latest industry standards, ensuring that your website remains visible amidst the ever-changing search engine algorithms.
Point of Sale Solutions for Night Clubs
Running a night club involves efficiently managing sales, reservations, ticketing, and more. At Ricka Web Services, we provide state-of-the-art point of sale solutions designed specifically for the nightlife industry. Our intuitive and robust systems streamline your operations, making transactions seamless and enabling you to deliver exceptional customer service.
Our point-of-sale software offers a range of features, including inventory management, table reservations, guest lists, ticketing, integrated payment gateways, and analytics. With these tools at your disposal, you can optimize your business operations, track performance, and make data-driven decisions to drive growth and success.
Trusted by Night Clubs Worldwide
Ricka Web Services has had the privilege to work with numerous night clubs around the globe. Our track record of success, paired with our dedication to delivering exceptional results, has earned us a reputation as the go-to online marketing company in the nightlife industry.
Join the ranks of our satisfied clients and let us unlock the full potential of your night club's online presence. Get in touch with us today to discuss your specific needs and how we can help you achieve your goals.
Unleash Your Night Club's Online Potential with Ricka Web Services
When it comes to effective online marketing and website development for night clubs, Ricka Web Services is the name you can trust. Our commitment to excellence, attention to detail, and in-depth knowledge of the nightlife industry set us apart from the competition.
Contact us now to take your night club's online presence to new heights. Let us be your partner in success and help you outrank competitors, attract more customers, and dominate the online sphere.