Food Photographer- EtherArts Product Photography
Nov 15, 2018
Photographer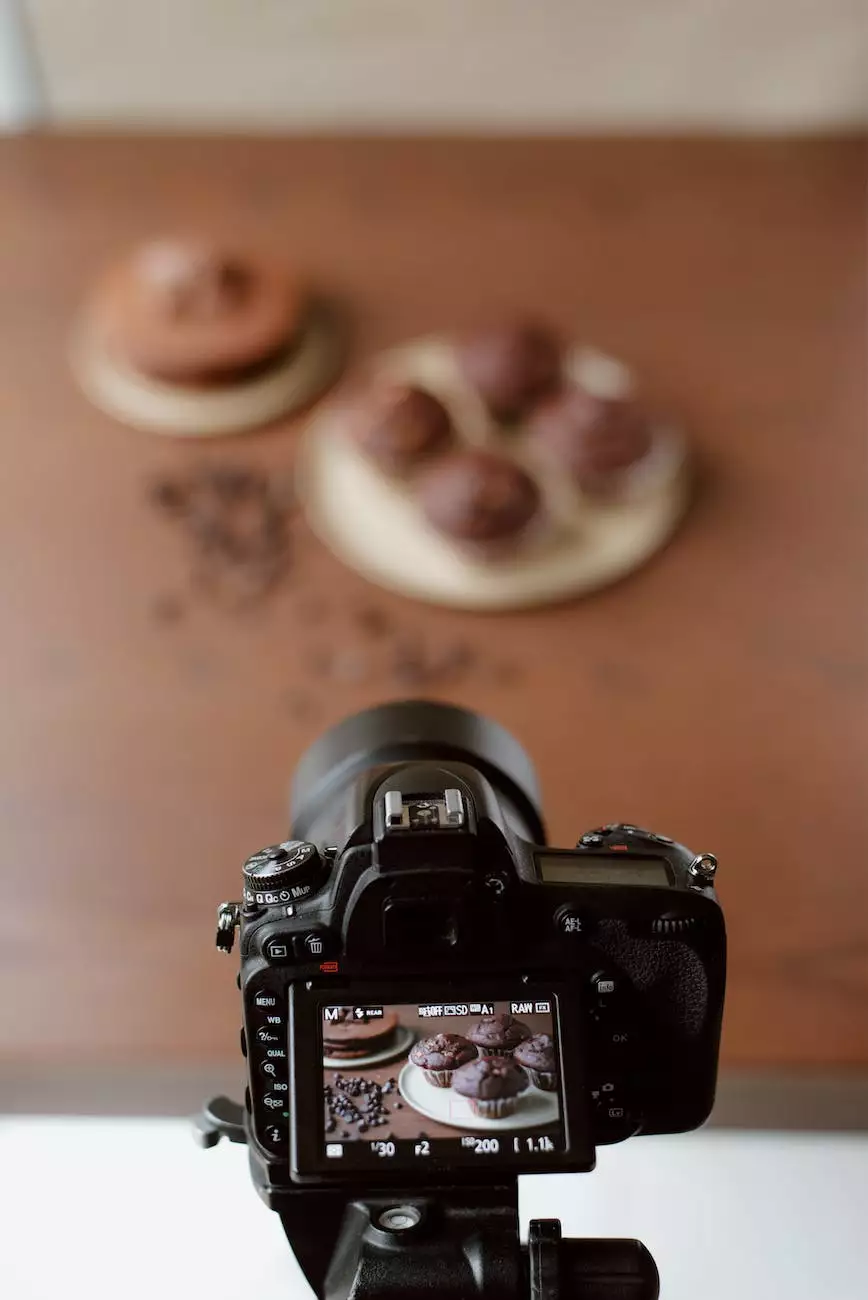 Capturing Culinary Delights with EtherArts Product Photography
Welcome to EtherArts Product Photography - your go-to destination for exceptional food photography services. As specialists in capturing the essence of culinary creations, we pride ourselves on offering top-notch imagery that will tantalize taste buds and leave viewers hungry for more.
Presentation That Appeals to All Senses
At EtherArts Product Photography, we understand the importance of visually stunning food imagery. We believe that high-quality visuals have the power to transport viewers into a world where flavors come alive. With our meticulous attention to detail, we capture images that showcase the texture, colors, and artistry behind each dish, all while evoking a sense of craving and anticipation.
Unleashing the Power of Digital Marketing
In today's digital landscape, having captivating food photography is crucial for any culinary business. Whether you run a restaurant, catering service, or food blog, our images will serve as a powerful marketing tool to entice potential customers and leave a lasting impression.
Why Choose EtherArts Product Photography?
1. Unparalleled Expertise: With years of experience in food photography, our skilled team knows how to capture the perfect shot. We understand the importance of lighting, composition, and styling to create visually compelling images that stand out from the competition.
2. Tailored Approach: We work closely with our clients to understand their unique vision and objectives. By taking the time to comprehend your brand and style, we ensure that our images align with your goals and effectively communicate your culinary offerings to the world.
3. Comprehensive Services: Our photography services extend beyond food imagery. We offer product photography, lifestyle photography, and more, allowing you to tap into our full range of creative expertise.
4. Competitive Advantage: With our stunning imagery adorning your website, social media platforms, and marketing materials, you'll gain a competitive advantage in the food industry. Stand out from the crowd and elevate your brand with EtherArts Product Photography.
Our Process
At EtherArts Product Photography, we believe in a collaborative process that ensures your vision comes to life. Here's how our photography services typically unfold:
1. Consultation and Planning
We start by discussing your project in detail. This includes understanding your goals, target audience, desired style, and any specific requirements you may have. By meticulously planning each shoot, we guarantee that the final images exceed your expectations.
2. Styling and Props
Our team takes care of every aspect of your food photography, including styling and providing props. We have an extensive collection of props to choose from, ensuring that your images are visually captivating and align with your branding.
3. Professional Photography
On the agreed-upon shoot day, our talented photographers will expertly capture your culinary creations. We use state-of-the-art equipment, lighting techniques, and a keen eye for detail to produce high-quality, mouthwatering images that tell a story.
4. Post-Production and Retouching
Once the shoot is complete, our skilled post-production team steps in to optimize each image. From color correction to retouching, we ensure that your food photography looks flawless and enticing.
5. Delivering High-Quality Images
After the post-production process, we deliver the final images in a format of your choice. Whether you require digital files for websites and social media or high-resolution prints for marketing materials, we've got you covered.
Contact Ricka Web Services for Exceptional Food Photography Results
If you're ready to elevate your culinary brand and leave a lasting impression, don't hesitate to contact Ricka Web Services. Our team at EtherArts Product Photography is passionate about capturing culinary delights in a way that engages and entices your audience. Experience the power of exceptional food photography today!