Vitamins and Nutrition Photography
May 13, 2022
Photographer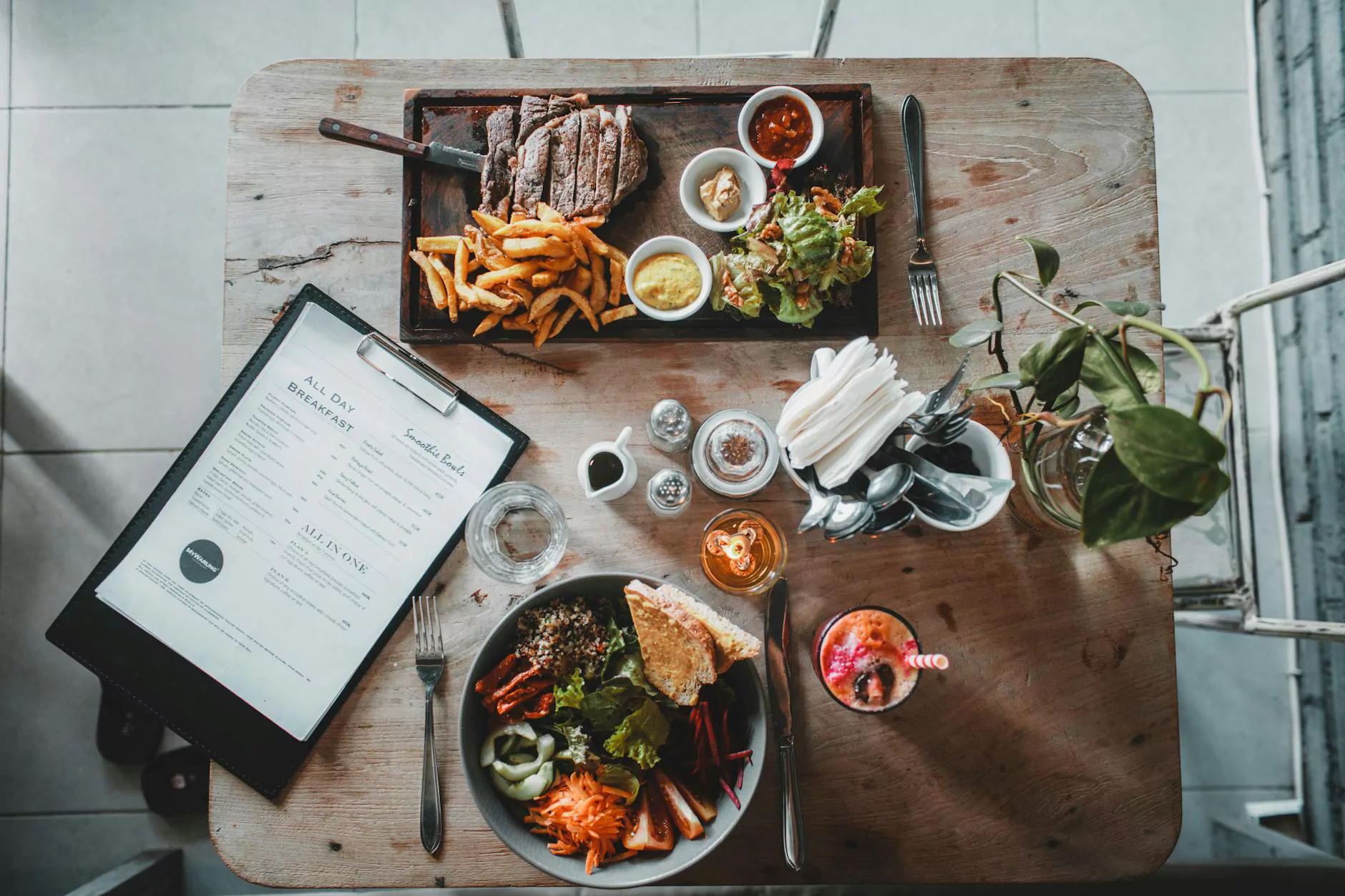 Introduction
Welcome to Ricka Web Services, your go-to provider for outstanding vitamins and nutrition photography. We specialize in capturing the essence and beauty of your products through professional and high-end photography. Our expertise lies in delivering visually captivating images that will truly make your brand stand out.
Why Vitamins and Nutrition Photography Matters
When it comes to vitamins and nutrition, it's crucial to present your products in the best light possible. High-quality visuals play a vital role in capturing the attention of potential customers and enhancing their trust in your brand. Investing in professional vitamins and nutrition photography is a game-changer for establishing a strong online presence and attracting a wider audience.
The Power of Professional Photography
At Ricka Web Services, we understand the power of professional photography in showcasing the true essence of your vitamins and nutrition products. Our expert photographers have a keen eye for detail and know how to use lighting, composition, and angles to create stunning visual content that captivates your audience.
Our team has extensive experience in the field of vitamins and nutrition photography, and we stay up to date with the latest industry trends to ensure your products are presented in the most impactful way. By choosing us, you can rest assured that you'll receive high-end photography that reflects the quality and uniqueness of your brand.
The Benefits of Our Vitamins and Nutrition Photography Services
1. Elevate Your Brand: Professional vitamins and nutrition photography adds a touch of elegance and credibility to your brand. It helps you convey the right message to your target audience and fosters a sense of trust in your products.
2. Increase Online Visibility: With the growing popularity of online shopping, having visually appealing product images is essential. Our photography services ensure that your vitamins and nutrition products stand out in crowded marketplaces, increasing your online visibility and driving more traffic to your website.
3. Enhance Conversions: The power of visuals in driving conversions cannot be underestimated. By showcasing your products in the best possible light, our photography services help boost customer trust and confidence, resulting in higher conversion rates.
4. Social Media Appeal: In today's social media-driven world, having captivating visual content is crucial for success. Our vitamins and nutrition photography services provide you with eye-catching images that are perfect for sharing on social media platforms, increasing engagement and expanding your reach.
Our Approach to Vitamins and Nutrition Photography
When you choose Ricka Web Services for your vitamins and nutrition photography needs, you can expect a professional and seamless experience from start to finish. Here's a glimpse into our approach:
1. Comprehensive Planning
We begin by understanding your specific brand requirements, target audience, and desired outcomes. This allows us to create a customized photography plan tailored to your unique needs.
2. Attention to Detail
Our team pays meticulous attention to detail, ensuring that every aspect of your products is captured flawlessly. From showcasing product features to highlighting key ingredients, we focus on creating images that tell a story.
3. Creative Direction
We work closely with you to ensure that your vision aligns with our photography process. Our team provides creative direction and brings innovative ideas to the table, resulting in visually stunning images that exceed your expectations.
4. Post-Production Excellence
After the photo shoot, our skilled post-production team takes over, ensuring that every image is enhanced for optimal quality. We use advanced editing techniques to refine colors, remove imperfections, and deliver images that truly showcase the beauty of your products.
Contact Us Today
Ready to elevate your brand with captivating vitamins and nutrition photography? Contact Ricka Web Services today. Our team of experts is eager to discuss your requirements and deliver visual content that helps your business shine.
Remember, investing in high-quality photography is an investment in your brand's success. Capture the attention of your audience and drive conversions with stunning visuals that truly represent the value of your vitamins and nutrition products.